Striving to Be a Responsible Corporate Citizen
HEXEL Works' CSR Activities
HEXEL Works believes that being a good corporate citizen
and earning the trust of our community raises our corporate value.
Therefore, we strive to be continuously active in social contribution activities all over Japan.
Social Contribution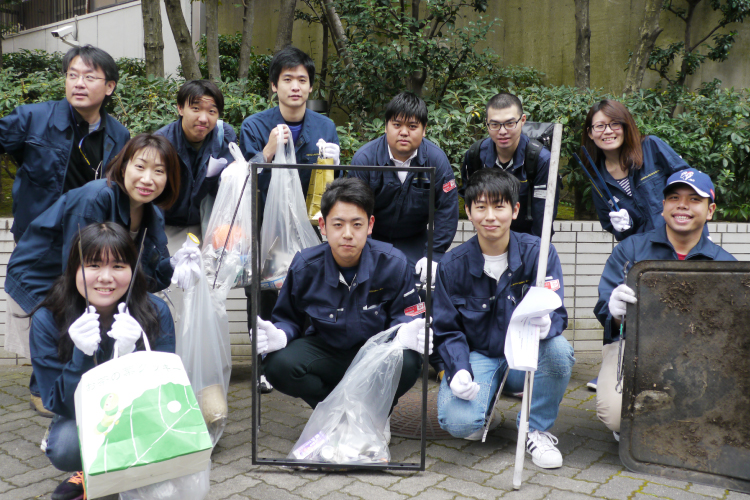 Employment Practices
and Volunteer Activities Suited to the Region
Annual Cleanups
HEXEL Works is committed to developing an electrical construction business that is suited to every region of Japan. For this reason, we hire employees from all over the country, and ensure that our branch locations in each region are staffed by a large number of local people.
The employees working in each region are committed to sharing their rich experience and knowledge of construction management on a country-wide scale and to increasing customer satisfaction in their local communities.
In addition, HEXEL Works is dedicated to engaging in volunteer activities.
At our Tokyo headquarters, we hold yearly blood drives and cleanup days for the area around the office.
2009, the 60th year since our founding, saw a company-wide push for increased volunteerism, including the planting of approximately 800 saplings in the pine forest of Umi no Nakamichi (in East Fukuoka City), along with cleanup of the nearby beach area.
his region-focused approach to CSR has since become a fundamental aspect of the HEXEL Works corporate culture.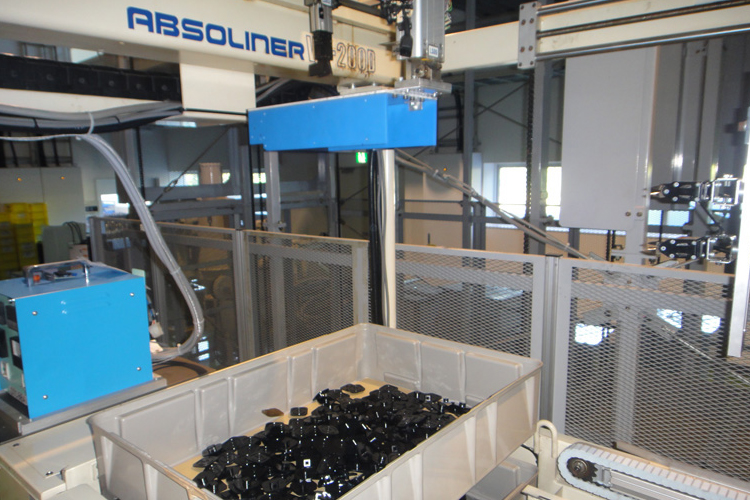 Recycling Products for Disabled People into Construction Materials
Improving on 36 Bind to Produce 36 Bind 3G
HEXEL Works has teamed up with Japan Sun Industries, a social welfare corporation dedicated to improving the workplace experiences of the disabled, to jointly develop construction materials.
The project was originally inspired by an idea by company CEO Yoichi Nagae to recycle the excess bits of plastic molding produced by Japan Sun Industries and other large-scale manufacturers. In 2002, this idea came to fruition with the creation of a material for apartment construction called 36 Bind. In 2010, this initiative was selected to receive a certificate of distinction and commemorative present among associated companies by the Support of Employment, Living and Participation Association of Japan.